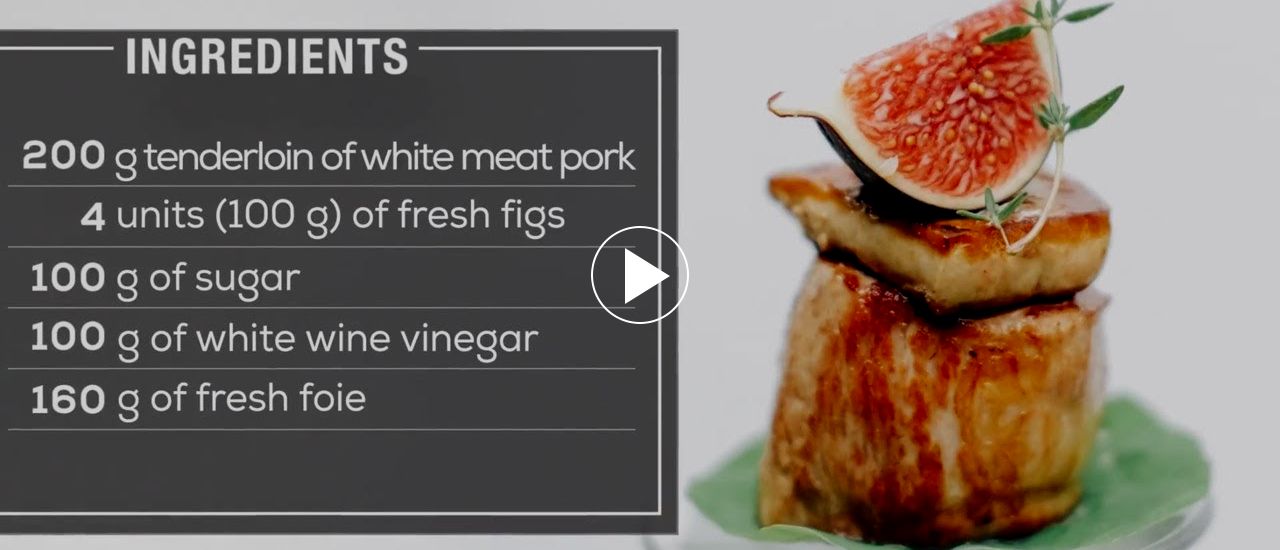 Ingredients:
200 grammes of tenderloin of white pork 
4 units (aprox. 100 grammes) of fresh figs
100 grammes of sugar
100 grammes of white wine vinegar
160 grammes of fresh foie
Preparation:
Clean the solomillo of fat and nerves and cut into portions of 50 grammes. Fry until golden in a frying pan turning over from time to time after seasoning with salt and pepper. Keep handy and ready to serve.
Mix the sugar with the vinegar, cover the figs and cook them at a low heat 30-40 minutes. Wait until cold and then keep.
Scallop the foie in portions of around 40 grammes and fry until golden in the frying pan.
To serve, place the solomillo on a plate, put the golden foie on top and finish off with a quarter of a sweet and sour fig.