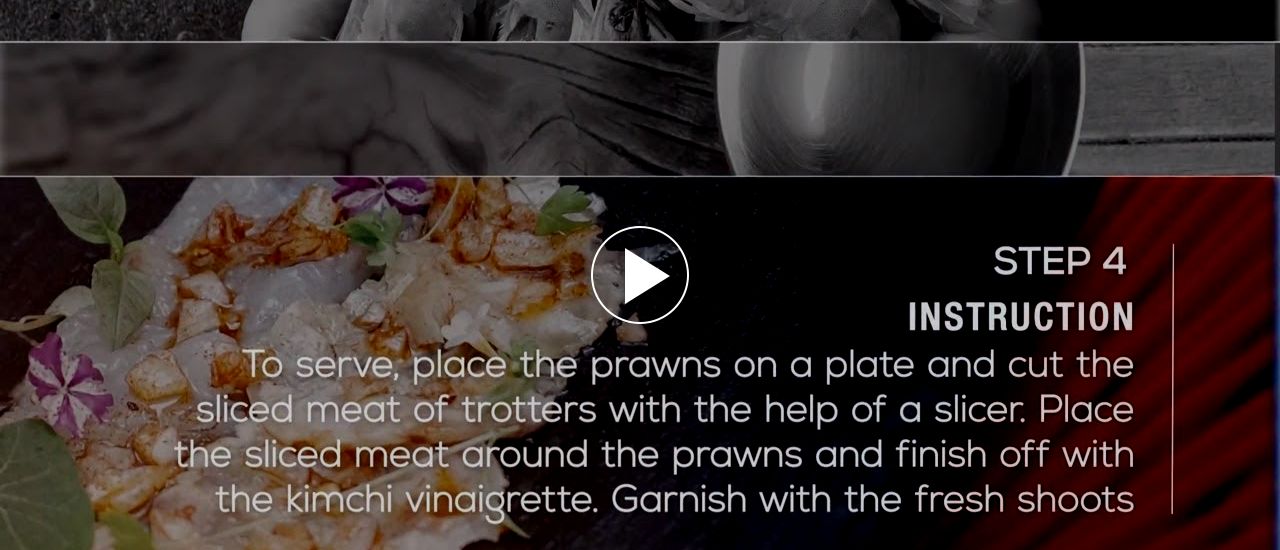 Ingredients:
2 pork Trotters
200 grammes fresh prawn
100 grammes kimchi
150 extra virgin olive oil
Fresh shoots
Salt and pepper
Preparation:
Cook the trotters in water with salt and spices to taste. When they are warm, de-bone them and roll them up like cold cuts with the aid of clingfilm and put to one side.
Peel and wash the prawns, and with the help of a tenderizer, squash them in a plastic bag until they are a fine sheet.
Finely chop the kimchi and make a vinaigrette with the olive oil
To serve, place the prawns on a plate and cut the sliced meat of trotters with the help of a slicer. Place the sliced meat around the prawns and finish off with the kimchi vinaigrette. Garnish with the fresh shoots.