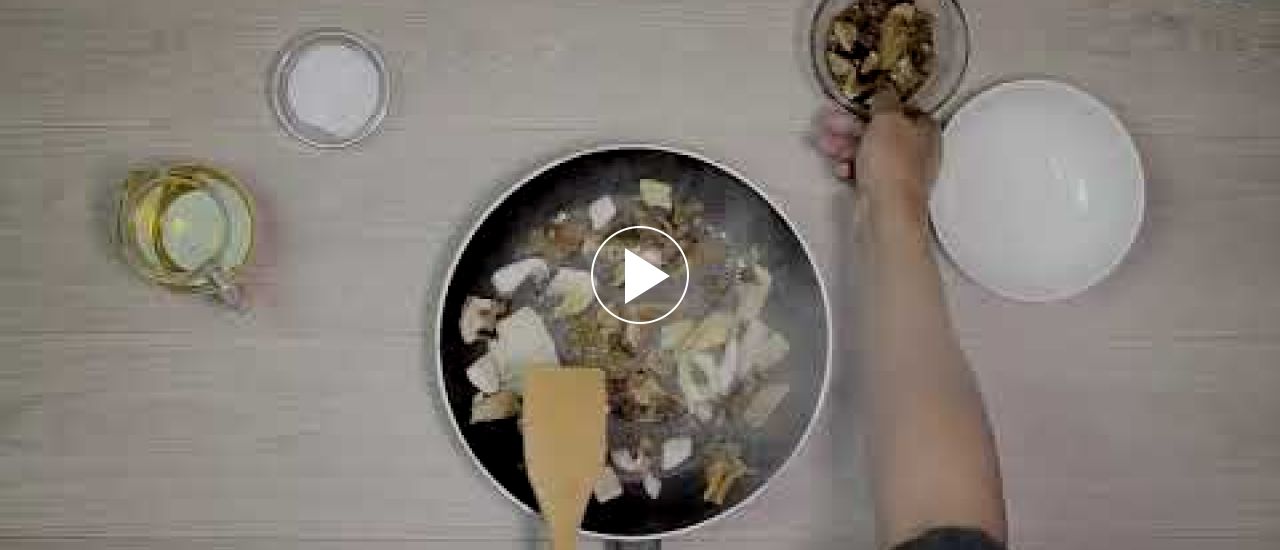 Ingredients:
2 pork tenderloin
100 g boletus
50 g shitake mushrooms
50 g allamanda mushrooms
12 slices of bacon
3 potatoes
1 truffle or truffle paste
Salt
Pepper
Olive oil
Preparation:
Add salt and pepper to the tenderloin. Quick heat in a saucepan on all sides. Cut and toss the Chinese mushrooms over a high heat. Peel, cut, wash and cook the potatoes. Liquidise the potatoes to make the puree. Add olive oil and the truffle to the potato puree, leaving it creamy and salted to taste. 
Open the tenderloin and stuff with the tossed chinese mushrooms. Wrap tightly in cling film and leave to cool. Cut into large pieces and wrap them in slices of bacon, spearing with a cocktail stick so they don't open up.
Cook in the oven for 2 minutes at 180º C. To serve, place the truffled potato purée in the base with two pieces of stuffed tenderloin.