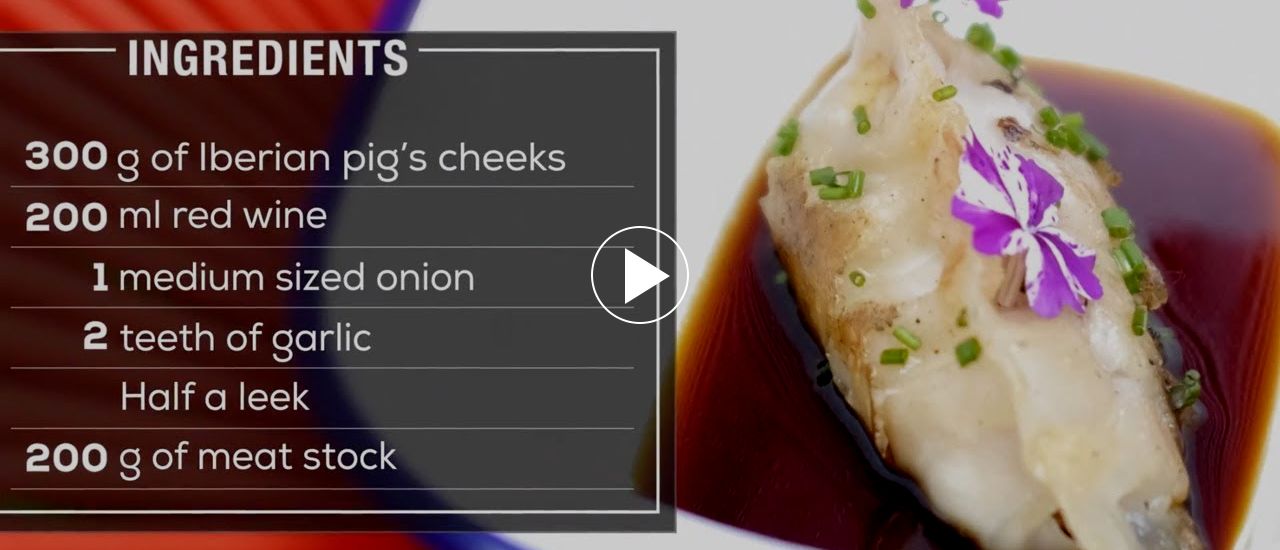 4 People
Duration: 1 h 45 m
Ingredients:
300 grammes of Iberian pig's cheeks
200 ml red wine
1 medium sized onion
2 teeth of garlic
Half a leek
200 grammes of meat stock
Salt, pepper, soy sauce and aromatic herbs
Finely chopped chives
20 sheets of gyoza pasta
Preparation:
Cook the pig's cheeks with the vegetables, the wine and the meat stock in the traditional manner. When they are cold, chop them and use them to fill the gyoza pasta.
Steam the gyozas filled with pig's cheeks for four minutes and seal in a hot frying pan.
To serve, in a bowl, drizzle some soy sauce, put the gyozas in it and garnish with chives.