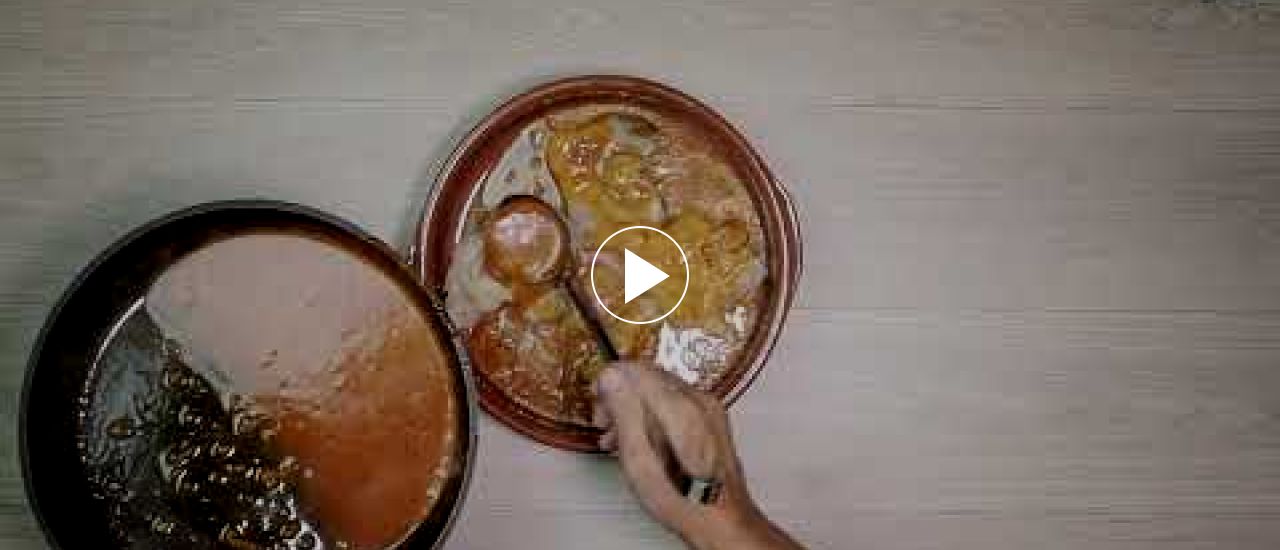 Ingredients:
Pork front feet split in two
Leek
Carrots
Onion, cayenne pepper, laurel
Chick peas
Fried tomato sauce
Flour
The vera pepper
Onion (lightly fried)
Olive oil
Garlic
Preparation:
Blanch the pork front feet in water with salt and a dash of vinegar. Wash, and peel away any hairs that remain. Cook the front feet open, and the vegetables. On the point of boiling, add the chick peas, which have been soaked from the previous day. Cook everything on a low heat for some 2 hours. Unpick and separate carefully from the bone so that they do not break up, then place in an earthenware casserole dish.
For the sauce, finely chop the onion and garlic and fry gently. Add the flour and the cooking stock of the front feet and cook for 10 minutes until the sauce thickens. Put the sauce and chick peas to cook in the casserole dish. Boil for 10 minutes. Leave for a while and serve very hot.